Covid 19 Vaccine
Covid Vaccine Wait List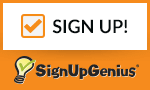 County Guidelines https://www.saccounty.net/Documents/SacCountyVaccinatingNow%20Flyer.pdf
The way the sign up works:
Step 1) You sign up on wait list.
Step 2) After we verify you get an email to let you know to sign up for an appointment. We add your information to an approved list.
Step 3) You sign up for a specific date and time.